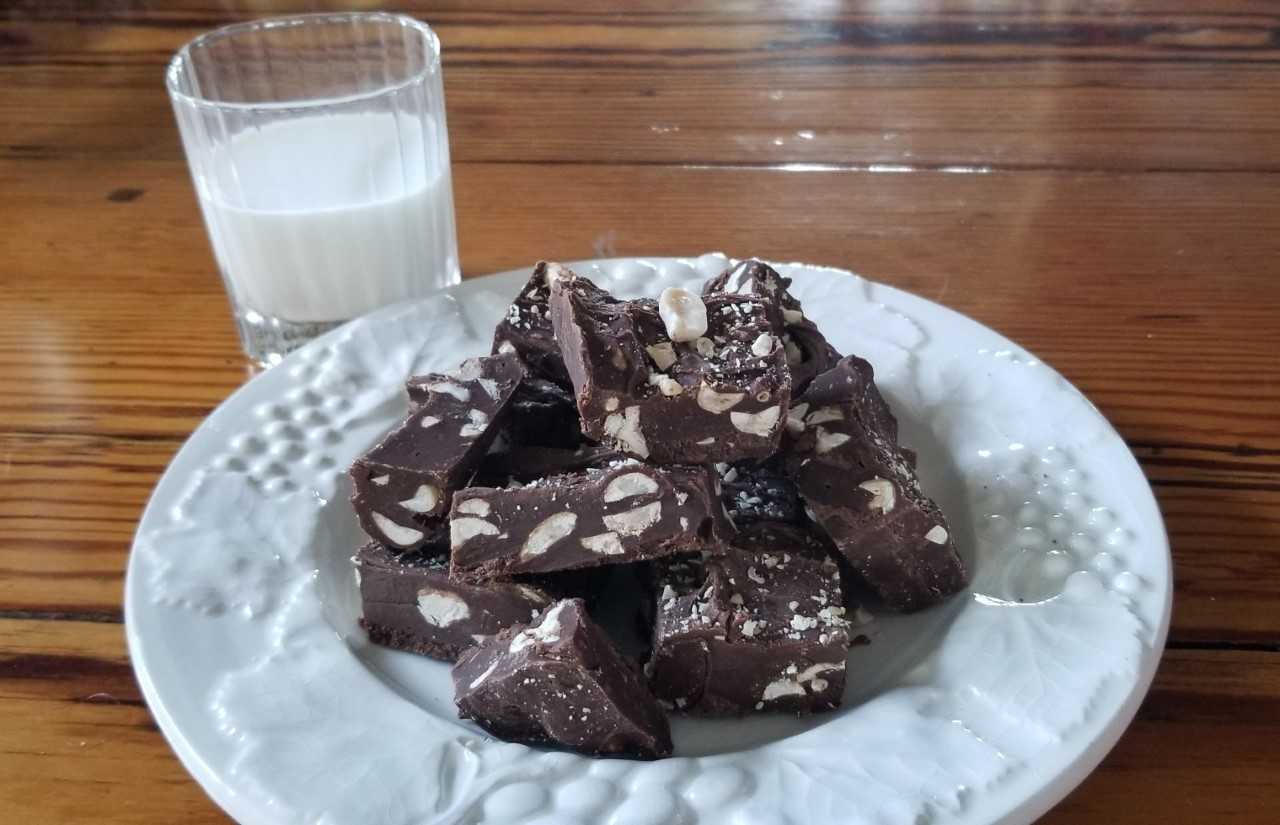 Everyone has memories of eating fudge as a child, whether it was at grandma and grandpa's, in a local candy shop, or in the middle of the night while your parents were sleeping. (We always blamed the mice, too.)
Simple, delicious and easy, our peanut fudge recipe will take you back to your days of playing outside and sneaking bites of candy in no time. With the added deliciousness of salted peanuts, you and the little ones in your life will be devouring this fudge faster than you can make it!
Ingredients
2 cup Chocolate Chips
14 oz. Condensed Milk
1 tsp. Vanilla Extract
1 tbsp. Cocoa Powder
1 cup Salted Virginia Peanuts
Instructions
Line a 9" x 9" pan with foil or parchment paper and mist with cooking spray
Place chocolate chips and condensed milk in a bowl and combine.
Heat on low for 5 minutes stirring constantly until chocolate is smooth.
Fold in vanilla, cocoa powder and salted peanuts until combined.
Pour chocolate mixture into the pan and refrigerate for at least two hours.
Cut and enjoy.